Nikki's House: Supporting Women in Recovery
In 2017, Nicole Wesley, MD, MBA, MHA, lost her father to congestive heart failure. When she inherited his home in Warren, Ohio, Nicole knew she could do something special with it. Five months later, Nikki's House – a recovery home for women healing from substance use disorder – opened its doors to the first two women. Five years later, Nikki's House has given approximately 250 women the opportunity to live sober lives.
In 2017, drug overdose deaths involving opioids accounted for 4,293 deaths in Ohio1,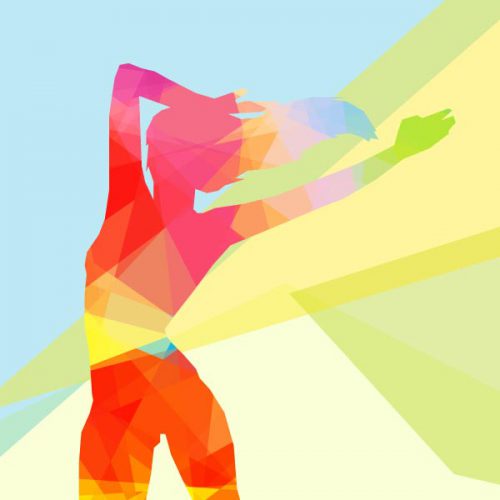 and the opioid crisis was impacting Ohioans at an alarming rate. Studies show that women who suffer from substance use disorder may be more susceptible to craving and relapse, which are key phases of the addiction cycle2, Nicole observed that recovery housing opportunities specifically for women were less available.
At the time, Nicole had already lost multiple family members to drugs and alcohol. She didn't know how to run a recovery house for women just yet, but she did know two things for certain:
Recovery from addiction is more than just removing temptation. It requires multiple approaches and support to make a full lifestyle change; and
If recovery houses are in the same neighborhoods where drugs are available, temptation might take over.
A Holistic Approach to Recovery
With the help of her mother Irma Wesley, Nicole Wesley founded Nikki's House with a vow to be different. She wanted to provide a recovery home that was holistic and focused on the unique needs of women. And that's exactly what she did.
"People suffering from addiction are not bad people trying to be good; they are sick people trying to become well." – Nicole Wesley, MD, MBA, MHA, Founder, Nikki's House
"When people are in active addiction, they lose everything – their vocation, education, family, friendships, and ability to socialize in normal environments," said Nicole. "We knew we had to provide more than a bed and a roof if we wanted to really help women overcome their addiction and move on to live healthy, sober lives."
"Nikki's House afforded me the freedom to fail but the accountability to succeed." – Nikki's House Resident
Nikki's House does provide beds and a home for the women who are living in the house at any given time. But they also look at the holistic needs of the women who come to Nikki's House for help. In many cases, the residents need help getting a job or navigating the legal system. Nikki's House helps with that. There are relationships that require mending. Nikki's House helps with that. Residents may need to finish their education, rebuild their social lives, and/or get their mental health in check. Nikki's House helps with those things too.
Removing Temptation
When Nikki's House first opened its doors in its quiet, affluent neighborhood of Warren, Ohio, neighbors questioned the location choice for a recovery house, saying they didn't want it in their neighborhood. But Nicole knew that it was important to have a recovery home in a neighborhood further from access to drugs – and further from any temptation.
"I knew this home was special and I knew that with the right resources, it could become exceptional," Nicole said.
Nikki's House, which received grant funding from Purdue in 2020, is a resource for women to learn to live their lives – their whole lives – sober. This means teaching women how to live again, without drugs and alcohol. Building an active social life and network, working with community resources, and often uncovering underlying mental illness are all unique functions of Nikki's House and the key to helping so many women go on to live healthy, functional and sober lives.